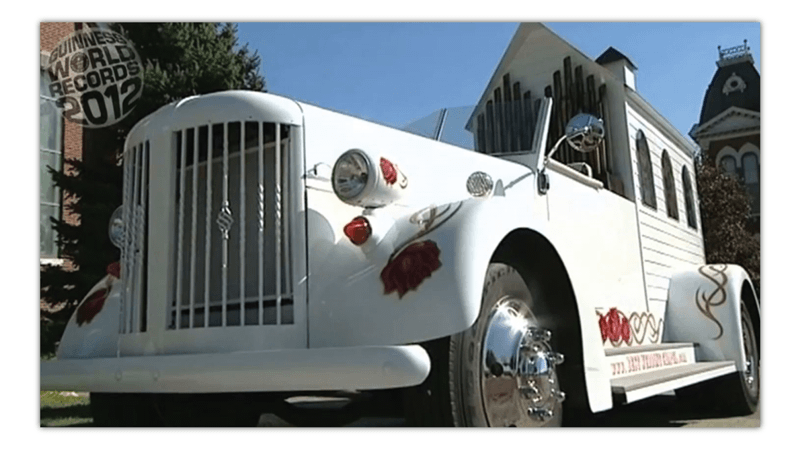 Honorably named "Best Man" the mobile chapel is recognized as the world's fastest wedding chapel by Guinness World Records.
Our 1942 American La France mobile chapel is the result of a $100,000 conversion on the famed TV show Trick My Truck.
It features stained glass windows, an altar, two wooden pews and even an organ.
It's been covered by the biggest news and media outlets across the globe including World News with Charles Gibson.
It's also been featured in the LA Times, National Enquirer and made a special trip to New York City for a photo shoot with international fashion designer Betsey Johnson!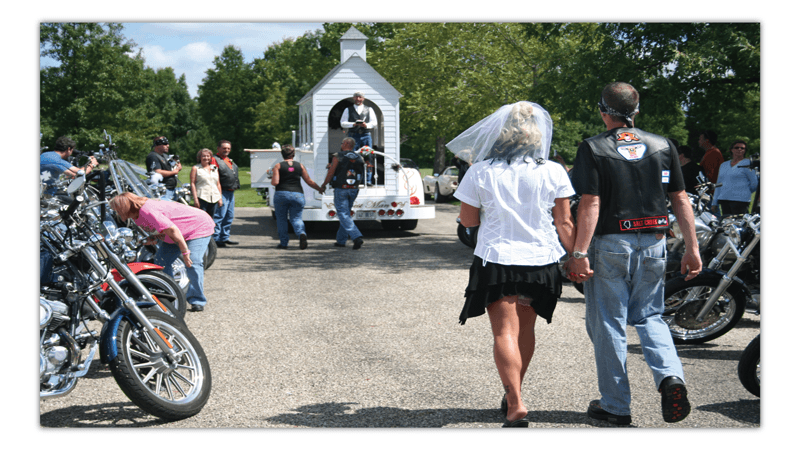 We can marry you on the road or parked at your chosen location with an unlimited guest list and then deliver you right to the reception!
The ideas are limitless!
The Best Man may only be scheduled for use in the Midwest from the first day of Spring to Halloween.
Warmer climate, indoor use and "spur of the moment exceptions" to this rule may be available between November 1st and the end of winter depending on availability, weather forecast, road conditions and temperatures.
So, if you want a fun, simple and affordable wedding, contact us to find out more about how our open-minded minsters can turn your ideas into reality!