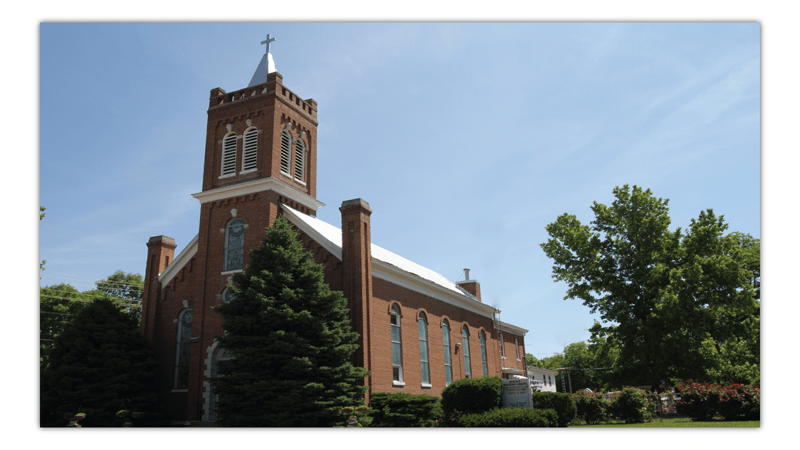 The Best Wedding Chapel offers traditional and nontraditional wedding packages, commitment services and wedding vow renewals.
Built in the 1870's, this former Catholic Church is less than a mile from beautiful Lake Shelbyville nestled just behind the Shelby Courthouse, making our wedding chapel a convenient and elegant setting for your wedding day or renewal of vows.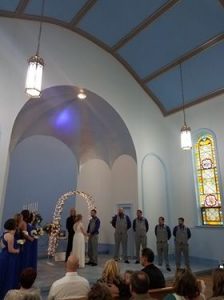 The Best Wedding Chapel has original turn-of-the-century 14ft. high stained glass windows, a 33ft. cathedral ceiling and comfortable seating for up to 60 guests.
All ceremony services at the chapel include a non-denominational minister. You can bring your own music and vows or we can provide them for you.
If you want a fun, simple and affordable wedding, contact us to find out more about how our open-minded minsters can turn your ideas into reality!